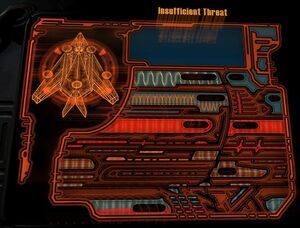 Military Plane is unknown plane seen on one of the screens while exploring the Sphere.
Overview
Edit
During the Sphere's harvest of Earth, it scanned and analyzed military aircraft, its conclusion was that the plane would be an insufficient threat.
The plane in question, seems to be an F-117 Nighthawk stealth strike jet.